Hire an Off-Road Camper Trailer or hire before you buy!
Our Camper Trailers are manufactured in Australia and are of the highest quality to go off-road with reliability and comfort. We are the manufacturers in Western Australia of our Eureka and Cavalier Off-Road Campers hence availability for hiring these campers is far greater.
Our campers at Camper Trailers WA are heavy-duty, dust-proof, easy to tow and quick to setup whilst on the go.
Minimum 1 week Hire Periods for all campers in school holidays April, July, October. Minimum One week Hire around Christmas.
Eureka Offroad Camper Hire in June/July, minimum 1 week Hire.
Please ring the shop on 08 9240 8880 if wanting to hire for less days in these peak periods or to check dates available.
Business Hours –  Mon: 9am-5pm    Tues: 9am-5pm  Wed: Close    Thur: 9am-5pm    Fri: 9am-5pm    Sat: 9am-12pm Noon    Sun: Closed
Eureka Hard Floor Off-Road Campers
Off-Road Camper Trailer
Rear fold, Hard Floor with heavy duty Australian made canvas
Heavy duty, serious off road
Hydraulic disc brakes
Independent coil spring suspension
Spare wheel
Stone guard with mudflaps
Winch on the trailer for easy 5 Min set up time
Super easy quick Sun Awning (Fully enclosed Annexe, optional extra)
Can sleep 2 – 4 depending on options
Quick and easy Kitchen Set up
Built in sink with electric pump and Two burner cooker (gas plumbed in)
External stainless-steel manual hand pump
Built in Pantry
Space for 40 L Engel, Options for 60 L Engel available (enquire)
Large storage box
Pole box
Roof Rack when closed
110L `Water Tank
2x 20L Jerry can holder (1x Jerry can supplied)
2x 4.5kg Gas cylinders (Gas Cylinders Supplied)
Built in 105amp deep cycle AGM battery with internal strip light, 2x 12v internal sockets,2x 12v sockets in front box, 2x 12v reading lamps
1x 240V charger
Front 50amp Anderson plug for charging from car or solar panel (solar panel optional)
1x external 240V inlet, 1x external 240V outlet, 2x Internal 240V outlets
West Australian Made / Manufactured by us
Any vehicle with a minimum down ball rating of 200kg can tow this camper. If you are unsure about your down ball rating of your car, check this pdf or speak to David +61 8 9240 8880 first before you book!


May 2022
Mon
Tue
Wed
Thu
Fri
Sat
Sun
01
02
03
04
05
06
07
08
09
10
11
12
13
14
15
16
17
18
19
20
21
22
23
24
25

26

27

28

29

30

31
Select the Dates for Pick Up and Drop Off
Not use to online booking?
Or are you confused about the booking process, please do not hesitate to call the shop +61 8 9240 8880 during business hours, we can help you book your dream camper trailer right on the phone!
Pick up / Drop off Location
Shop closed on Sunday, Wednesday & Saturday Afternoon, however you can make prior arrangement with the Shop or David regarding drop off or pick up during these days. Please contact the shop at Camper Trailers WA, Shop 7, 30 Erindale Road, Balcatta WA 6021, Australia Phone: 08 9240 8880
Frequently Asked Questions
What is the towing capacity of my car and compatible campers?
Can I do the pre hand over check with you a day before departure?
Yes, you can. In fact it will make your departure more enjoyable if you know everything is good to go and you will have no delays. Please ring the shop +61 (08) 9240 8880 to make arrangements. (Camper will need to be picked up at the day you have booked it in and not before).
Are the campers fully insured or is this an additional cost?
This camper is fully insured to go off-road (some destinations are strictly excluded). Please read the Conditions of Hire document to learn more.
What are the conditions of hiring a camper trailer?
I still have questions, who can help me?
If you are unsure about anything, please contact us before you book!
To Avoid Delays on Day of Departure you must:
Make sure your Tow Vehicle is compatible and has the appropriate Tow ratings to Tow our Campers (see pdf).
Check the rear light plug on your Tow vehicle is fully operational as this could delay you by a whole day!
Your vehicle Tow Hitch has been turned around to give you the highest possible setting above the ground, with a 50mm Tow ball.
Make sure your tow ball can be removed easily and is NOT RUSTED/Damaged?
We must demonstrate/handover to the person who has made the Booking and is the driver. Please allow up to 1 ½ hours.
Full payment has been made 30 days prior.
Security Bond is paid (the Security Bond is charged in the shop at the day of the departure)
Check that you have preselected ALL the options needed to make your holiday memorable.
Know where your fridge is going to be Stored eg. Car vs Camper
Allow enough time to pack your camper before your departure. We can not change the pickup date.
We can do a pre handover before you pick up your camper. Please contact the shop to make an appointment.
Hire A 4WD + Offroad Camper Trailer in Perth

Let David help you find the best 4WD to tow your hire camper into your outback adventure.
Our campers are built by us in Western Australia to handle the rough, dusty, unsealed roads so that you can explore the Great Australian Outback.
Our Off-Road Campers are reliable, strong and come with many features including a comfortable queen-size bed, 12v Battery, sockets and lights, slide out kitchen, etc. Options include Kid's Bedroom, extra mattresses, fridge and solar panels and more.
If you are looking for guided tours, join Camper Trailers WA on one of our Redtrack Eco Adventure Tours, exploring WA today. Click here to view more: www.redtracktours.com.au.
Read what others said ...
We had been wanting to do a camping trip to the Pilbara region for many years. After looking around for Camper Vans or Trailers we settled on Camper Trailers WA. Both my wife & I found David and Helen very approachable and so passionate about their camping adventures. We settled on the Eureka trailer as… Read more "albert pisconeri"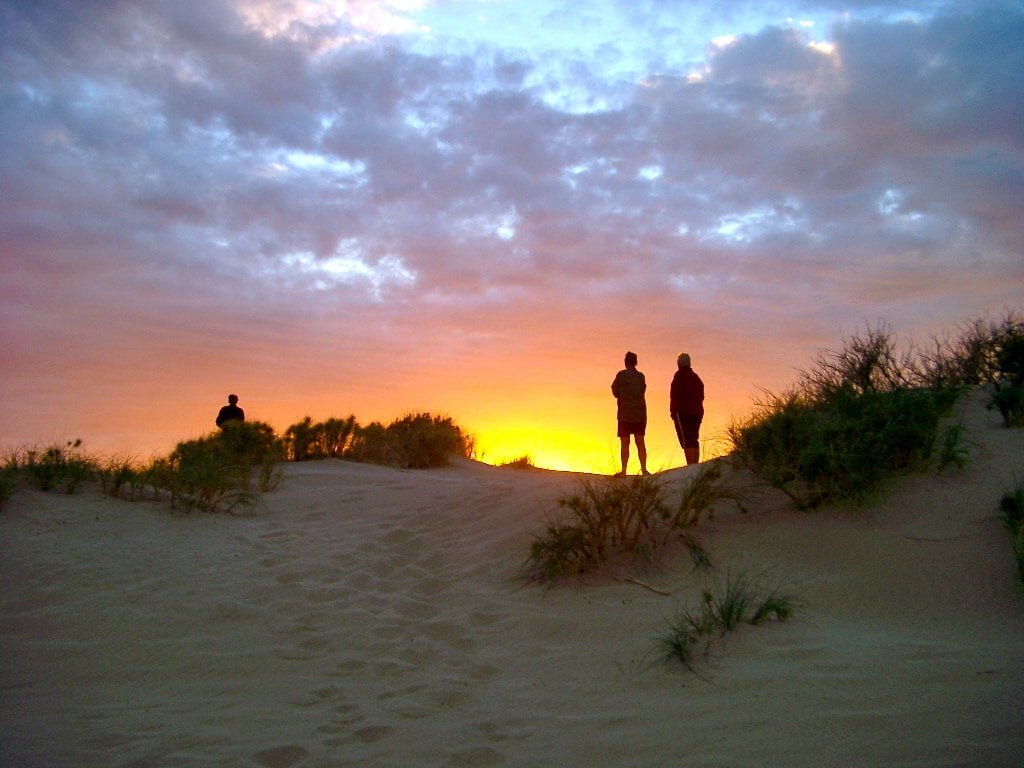 albert pisconeri
I recently spent 3 nights at Pemberley Farm as part of one of Dave's tours. A beautiful property in a great location. Dave is passionate about the outdoors, is well organised & provides great leadership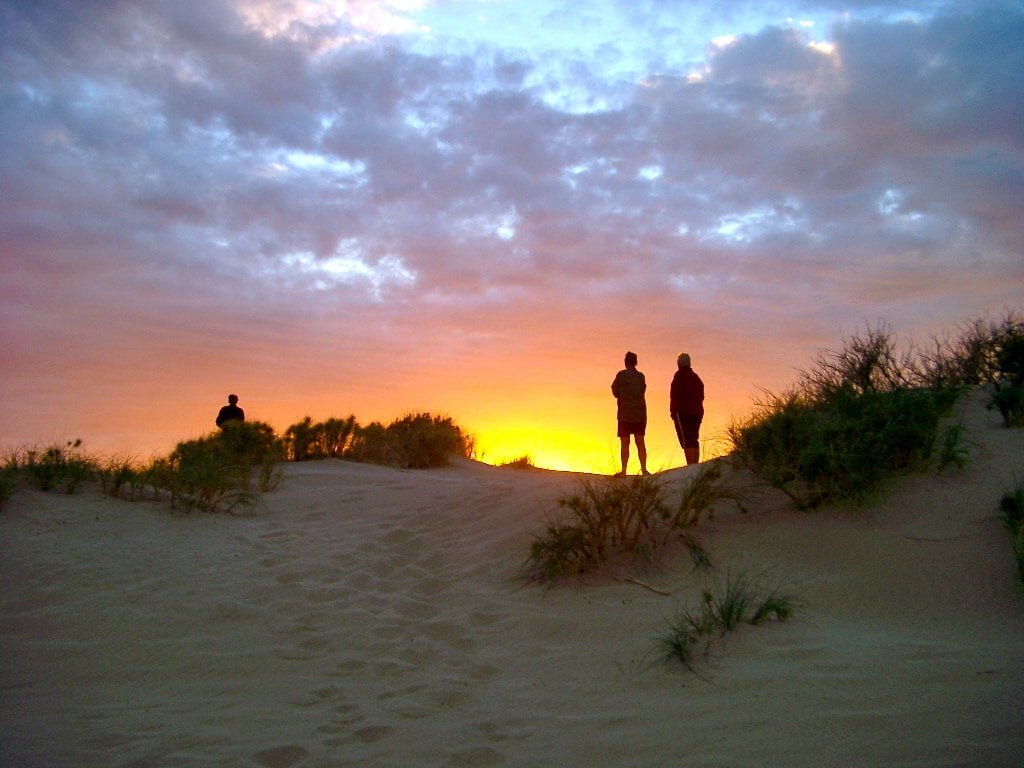 Rob Stewart
David and the gang were very, very helpful. The eureka camper I hired was faultless, (well, I had issues with the awning, but that was my fault as I hadn't watched his video on how to erect it). Bed was comfortable, battery handled fridge and lighting while off grid, towed well and had plenty of… Read more "Alan Mac"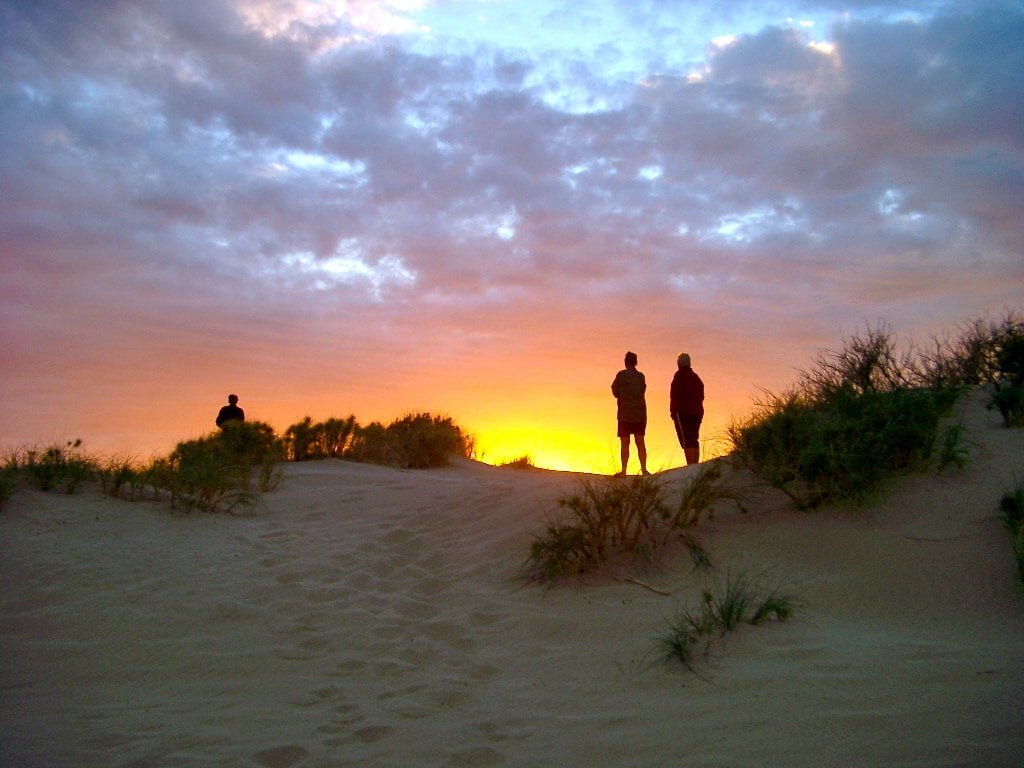 Alan Mac